18.10.2018
New flexo printing machine ServoTex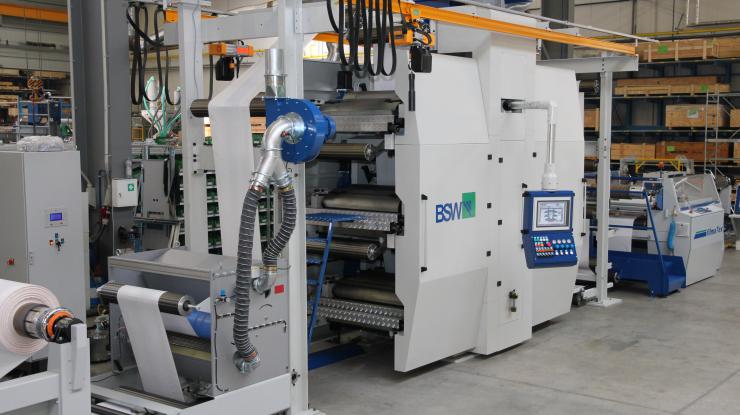 Our company is glad to inform existing and potential customers about purchase of a new six-color flexographic printing machine ServoTex 850/6.
The equipment is designed for printing on tubular and flat fabric with lamination or without it.
Flexographic ServoTex 850/6 is the latest development of BSW Machinery (Austria), which is part of Windmoeller & Hoelscher Corporation group.
At the moment, the machine is installed in the factory, and after the completion of installation and commissioning we will be able to produce innovative products, competitive at the international level.
We invite you to cooperate.
With our company you will always keep pace with global technological solutions and get the opportunity to purchase the package of the most advanced level.